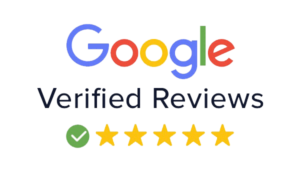 New York Locksmith Networks Inc.
Professional Automotive Locksmith Services for Cars | 24/7 Emergency Car Lockout Help
Locked out of your car? Our 24/7 automotive locksmith services have got you covered. We provide fast and reliable assistance for car lockouts & lost keys. Call us now!
Expert Automotive Locksmith Services for Your Car
Are you in a jam? Locked out of your car, with no keys and no way to get back in? Don't panic – professional automotive locksmith services are here to help. 24/7 emergency car lockout help is available, so you can rest assured that you won't be stranded for long. Professional automotive locksmiths offer much more than just car lockout help; they also specialize in key replacement and lock repairs. With their help, you can keep your vehicle secure and safe from theft.
Knowing when and how to call a professional automotive locksmith can save you time, money, and stress. If your car key breaks off in the ignition or door lock, don't try to take it out yourself – this could cause permanent damage to the mechanism. Professional locksmiths have years of experience dealing with this sort of issue and can help you quickly and safely remove the broken parts. They can also provide advice on how best to protect your vehicle against future break-ins or thefts.
The next time you find yourself locked out of your car or needing key replacement or repair services, don't hesitate to contact a professional automotive locksmith. From car lockout help to lock repair services – they have got it covered!
Types Of Services Provided By Automotive Locksmiths:
Automotive locksmiths near me offer a variety of services to meet the needs of car owners. From emergency lockout assistance to transponder key programming, they can help you get back on the road quickly and safely. Here are some of the most common types of services provided by automotive locksmiths:
Emergency Lockout Assistance:
Locked out of your car? An automotive locksmith can provide emergency lockout assistance 24/7 and help you regain access to your vehicle quickly. They use specialized tools to open locked doors without damaging the lock or door frame. In addition, they can also provide replacement keys if yours is broken or lost.
Key Programming Services:
Automotive locksmiths can program new keys for cars that have transponder chip-enabled ignition systems. By doing so, they ensure that only authorized keys will be able to start your engine, providing added security and peace of mind.
Ignition Repair Services:
If your car's ignition is stuck, won't turn or isn't working properly, an automotive locksmith can diagnose the issue and suggest solutions that will get you back on the road in no time. They are experienced in repairing a wide range of issues related to ignitions and can provide efficient repair services at competitive prices. Whether it's a simple lockout or complex key programming service, an automotive locksmith has the skill and experience required to handle any issue related to car keys or ignitions. With their help, you'll be able to get back on the road safely and securely – no matter what time of day it is.
Tools Used For Car Lockouts
When it comes to automotive locksmith services, the tools used for car lockouts are essential. Professional locksmiths make use of a variety of different tools when providing lockout services. These include everything from specialized picks and tension wrenches to heavy-duty industrial equipment. One of the most common tools used by locksmiths is the pick gun. This device uses vibrations to quickly unlock locks with minimal effort. It is a very useful tool for car lockouts and can be used on many different types of vehicles. Another popular tool used by automotive locksmiths is the slide hammer. This heavy-duty tool has a long handle and a metal head that is designed for breaking into cars quickly and efficiently. It can be used in combination with other tools such as the pick gun or tension wrench for more effective results. By making use of these specialized tools, professional automotive
car locksmith near me
are able to provide effective lockout services quickly and safely. With their expertise and experience, they can help get you back into your vehicle in no time at all without damaging anything inside or outside the car.
Benefits Of Professional Automotive Locksmith Services
Hiring a professional mobile automotive locksmith offers numerous benefits. They are knowledgeable and experienced in handling car lockouts, providing replacements for lost keys, and making duplicate car keys. Professional locksmiths can even make keys for cars that lack the proper key code.
One of the main advantages of using a professional automotive locksmith is their 24/7 availability. If you find yourself locked out of your car in the middle of the night, or if you have misplaced your car keys when you're miles away from home, a professional automotive locksmith can help you get back into your vehicle quickly and safely. Furthermore, these services are often available at an affordable price.
Professional automotive locksmiths also use specialized tools to perform their services with precision and accuracy. This ensures that they don't damage any parts of your car while gaining entry or creating duplicate keys. The expertise they possess allows them to provide solutions that suit each individual customer's needs and requirements perfectly.
The peace of mind provided by such services is invaluable, particularly during emergency situations. Having access to a reliable and trustworthy professional automotive locksmith can save you time, money, and stress when it comes to dealing with car lockouts or making replacement keys for lost ones.
Cost And Fees Associated With Professional Automotive Locksmith Service
The cost of automotive locksmith near me services will vary depending on the individual service provider as well as the type of service needed. Generally, lockout services are the most expensive due to the time and effort involved. However, if you need assistance with a broken key or lock, then it is likely that the cost will be much lower. It is important to ask for an estimate before any work begins so that you are aware of all costs associated with the job.
New York Locksmith Network INC services the following NY metro areas:
Queens, NY

Nassau County in Long Island, NY

Brooklyn,NY

Bronx, NY

New York, NY
From lost keys to car lockouts, our prestigious locksmith company is NY's number one choice due to our fast responses, affordable prices and impeccable customer service.
Call (347) 448-4322 for all car locksmith related inquiries.
Call (347) 448-4322 for all car locksmith related inquiries.
Our locksmith service makes keys and remotes for the following:
ACURA
AUDI
BUICK
BMW
CADILLAC
CHEVROLET
CHRYSLER
DAEWOO
DODGE
EAGLE
FORD
GEO GMC
 HONDA
HUMMER
HYUNDAI
INFINITI
ISUZU
JAGUAR
JEEP
KIA
FORD
GEO GMC
 HONDA
HUMMER
HYUNDAI
INFINITI
ISUZU
JAGUAR
JEEP
KIA
NISSAN
MITSUBISHI
OLDSMOBILE
PLYMOUTH
PONTIAC
PORSCHE
NISSAN
MITSUBISHI
OLDSMOBILE
PLYMOUTH
SATURN
SCION SMART
SUBARU
SUZUKI
TOYOTA
VOLKSWAGEN
VOLVO
[ ANY JOB AFTER 5 PM OR ON SATURDAY AND SUNDAY WILL HAVE ADDITIONAL $ 45 EXTRA ]​​
COST IS A MINIMUM ESTIMATE FOR THE SERVICE. The final cost can vary. It will depend on the security level of the lock in addition to labor charges & programming of keys.
FREQUENTLY ASKED QUESTIONS