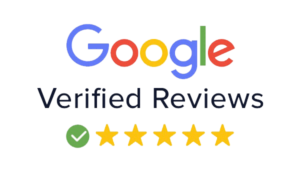 New York Locksmith Networks Inc.
Commercial Locksmith Services
Protect your business with our comprehensive commercial locksmith services. From high-security locks to master key systems, we offer everything you need to secure your property. Available 24/7 for emergencies.
What Is A Commercial Locksmith?
A commercial locksmith provides specialized services to businesses and organizations. They are specifically trained to handle lock installations, repairs, and replacements for a wide variety of commercial applications. Besides traditional locksmithing services, they also provide access control systems, keyless entry systems, security cameras, and other security solutions tailored to the needs of the business or organization.
Commercial locksmiths near me offer 24/7 emergency support for any lock-related problems that may arise. This gives businesses the peace of mind knowing that if something should happen at any time of day or night, help is just a phone call away. Additionally, many commercial locksmiths have mobile units so they can come directly to you in case of an emergency.
Finding a qualified and reliable commercial locksmith can be difficult; it's important to do your research before making a decision. It is recommended that you look for one with experience in the industry as well as certifications and references from satisfied customers. You can check online reviews or even ask around for recommendations from other businesses in your area. With the right professional on board, you'll be sure to get the best advice and service when it comes to your business's security needs.
Locksmiths provide a vast range of services, from residential locksmith and commercial locksmith services to automotive and emergency lockouts. Residential locksmiths can help you with everything from changing locks on the doors to installing security systems. Commercial locksmiths specialize in larger jobs, like rekeying office spaces and installing access control systems. Automotive locksmiths are experts in car keys, remotes, and transponder keys. And if you ever get locked out of your home or vehicle, an emergency locksmith can help you out 24/7!
When it comes to residential locksmith services, there's more than just door lock installation and repair. You can also have your locks rekeyed – that is, have all the pins inside the lock changed so that old keys no longer work – for improved security. Other residential services may include window lock installation and repair, patio door security upgrades, key duplication, mailbox lock replacement, and more.
Commercial locksmith services are different from residential ones because they usually involve larger jobs such as high-security locking systems or electronic access control systems. These types of services may include rekeying door and cabinet locks throughout an entire office building or installing master key systems that let one key open multiple doors. In addition to these bigger projects, commercial locksmiths can also do typical tasks such as replacing broken door handles or fixing malfunctioning deadbolts.
From basic door repairs to complex security installations, experienced locksmiths offer a wide variety of services to keep your home or business safe from intruders. If you're looking for reliable and professional help with any type of lock-related job, findlocksmithny can provide you with the help you need quickly and efficiently!
Call (347) 448-4322 for all Commercial locksmith related inquiries.​

Cost Considerations For Hiring A Commercial Locksmith


When looking to hire an emergency commercial locksmith and automotive locksmith, cost is a major factor to consider. Depending on the type of service needed, it can vary greatly from one company to the next. It's important to get several quotes for the job and compare prices before making a final decision.
It's also important to inquire about any additional fees that may apply. This can include travel fees or after-hours charges if the job requires an emergency locksmith service. Additionally, many companies charge extra for special hardware or extra labor required due to complicated installations or repairs.
Finally, make sure you understand what type of warranty is included with the services being offered. Some companies may offer a limited warranty on parts and labor, while others may provide no warranty at all. Understanding this information ahead of time will help you make an informed decision when selecting a commercial emergency locksmith for your needs.

Need A Fast And Quality Commercial Locksmith Near You?


The cost of hiring a commercial locksmith and residential locksmith may vary, depending on the complexity of the job. However, it's essential to find one with reasonable rates and high-quality services. When evaluating potential locksmiths, make sure they offer installation services and have a fast turnaround time. Additionally, ask about safety measures and additional security services they provide.
At findlocksmithny.com, we understand the importance of having a reliable commercial locksmith service you can trust. We provide 24/7 emergency support and offer competitive pricing with no hidden fees or upcharges. Our team is highly experienced in all aspects of commercial locksmith and locksmith residential and takes extreme care when handling your project to ensure maximum security for your business.
If you need help finding an experienced commercial locksmith for your business, look no further than findlocksmithny.com. We will work with you to develop a customized security solution that meets your unique needs and budget. Contact us today to get started!